AMBURGEY CHAROLAIS FARM
Robert H. Amburgey Jr.
3171 Camargo Road
Mt. Sterling, Ky. 40353
Phone: (859) 498-2764
Mobile: (859) 404-3751
SENIOR HERD SIRE

ACF Duke 422 Poll

Ranks 4th in the Charolais

breed for Calving Ease  and

6th in the breed for birth weight

CE    BW    WW    YW    MILK   TOT MAT

17      -6.5    18       28      17          26

  A.I. SIRES

Smokester

Oakdale Duke

Bluegrass

Lt Bridger

BHD Reality

LT Thundering Wind

TR Mr Firewater

TR PZE Hollywater

TR PZE Rapid Fire


USE THESE BUTTONS TO GO TO OTHER AREAS OF THE WEB SITE.

Also available:

Grass hay

Mixed hay

Alfalfa hay

Clover Hay

60 pound square bales

Poll Breeding since 1966

Original AICA number 1353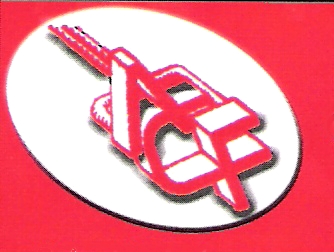 Amburgey Charolais Farm has been raising top quality Charolais Bulls and Females for over 40 years.  We specialize in bulls that meet the needs of the Kentucky Cow/Calf producer.  Amburgey bulls are proven to make you money!

ACF Duke 422 daughters will be included in our 2015 production sale on April 11!

Call for more information

The 2016 annual bull and female sale will be Saturday, April 9th at 12:00 noon. The sale will be held at the Bluegrass East Stockyards off of exit 113 from I-64 in Mt. Sterling.
To have a sale catalog sent you you please call Bob at (859) 404-3751
There will be a good selection of bulls, bred heifers and cows.
The 2016 bull and female sale is April 9 at the Bluegrass Stockyards East in Mt. Sterling, Ky

click below to open the 2016 Amburgey Sale catalog